Making our customers' products and processes as eco-friendly as possible is one of our most important goals. We accomplish this through our gases and our applications expertise. For Messer in Europe and Asia, the aggregate share of our applications-related sales contracts with a positive overall impact on the environment was 31.7 percent in 2021 – which was 2 percent more than in the previous year.
One forward-looking example of an environmentally friendly use of our products is clean hydrogen as a sustainable energy source. Messer intensified its commitment in this area in 2021, because hydrogen is a primary lever in the decarbonization of industry and mobility, and therefore an indispensable part of the energy transition.
In 2021, we also placed special emphasis on applications that use our gases to produce, process and distribute food sustainably. The coronavirus pandemic made it clear just how important it is to optimize the shelf life of food to prevent food waste and possible supply bottlenecks. Delivering food "right to the door" also gained importance under pandemic conditions such as quarantines and lockdowns. In this context, our gases are very useful for freezing and cooling food as well as for packaging and transporting it.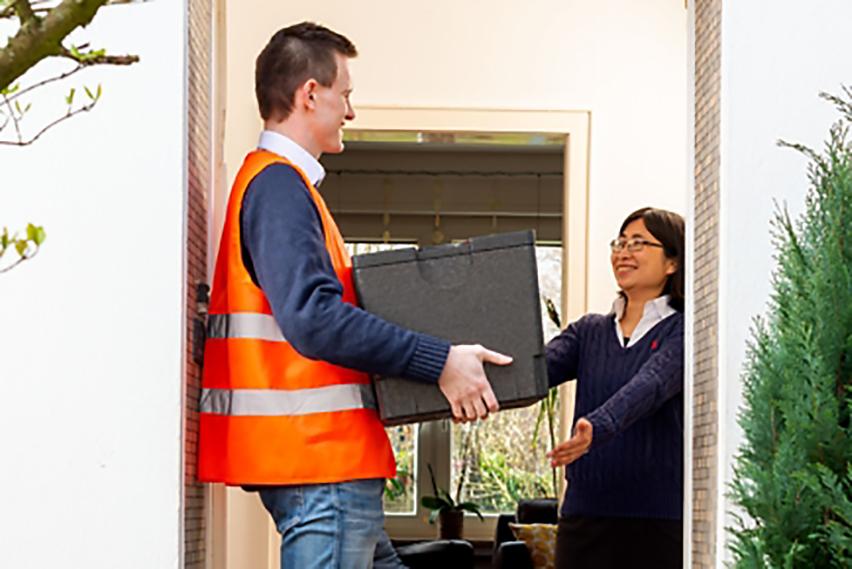 The following section presents selected examples of the sustainable use of our gases and gas applications in 2021.
OUR PRODUCTS AND APPLICATIONS FOR ENVIRONMENTAL PROTECTION
Our products and applications for food
Satisfaction of our customers
Because the satisfaction of our customers is a fundamental metric of our success, Messer continuously monitors satisfaction and solicits information concerning individual needs. We transform the results into improvements in our products, processes and services. This in turn helps improve our customers' satisfaction and performance – and thereby also reinforces customer loyalty.
Interaction with our customers
We have a wide range of information offerings and opportunities to collaborate with our customers. Due to the Covid-19 pandemic and the associated protection measures, digital communication channels such as online meetings and remote services played a particularly important role in 2021. We managed to prove that Messer is also able to remain close to its customers at a distance. Selected examples of this are provided below.