Commitment to education & social justice 2021
Commitment to education & social justice
Commitment to education & social justice
Commitment to education and social justice
In 2021, the far-reaching consequences of the Covid-19 pandemic became clear. There was a lack of modern IT technology for school instruction, children who were especially affected by contact restrictions, remained at home and some families experienced extreme financial stress. For this reason, we maintained the full extent of our commitment to education and social justice – even intensifying it if possible – to support institutions and initiatives in the countries and regions where we operate.
In all, 95 Messer locations demonstrated that commitment in 2021 in the form of financial and material donations, social events, or to the benefit of social institutions. Our teams supported 970 campaigns for social causes – a number that is both impressive and impactful.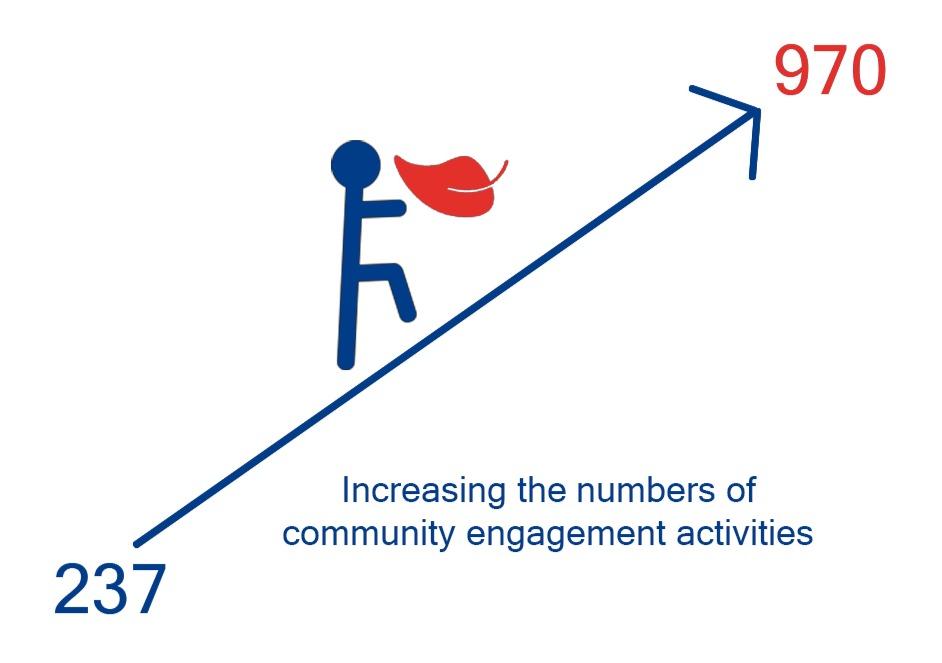 Messer consciously refrains from communicating its social commitment on social media or in the local press – unless it can raise awareness further, and thereby generate additional support for projects, initiatives or events. The following section lists selected examples of our commitment to education and social justice.
UN Goals Engagement for education & social equity
Commitment to training, education or science
Spain: Messer Award for technical students
In June 2021, the Messer Award was presented in Spain for the ninth time. It was given to chemical engineering and food biotechnology students at Rovira i Virgili University in Tarragona (URV). The chemical engineering students who received the award submitted plans for an acetone production plant including sustainability study.the students studying food biotechnology designed a production facility for kefir-based ice cream.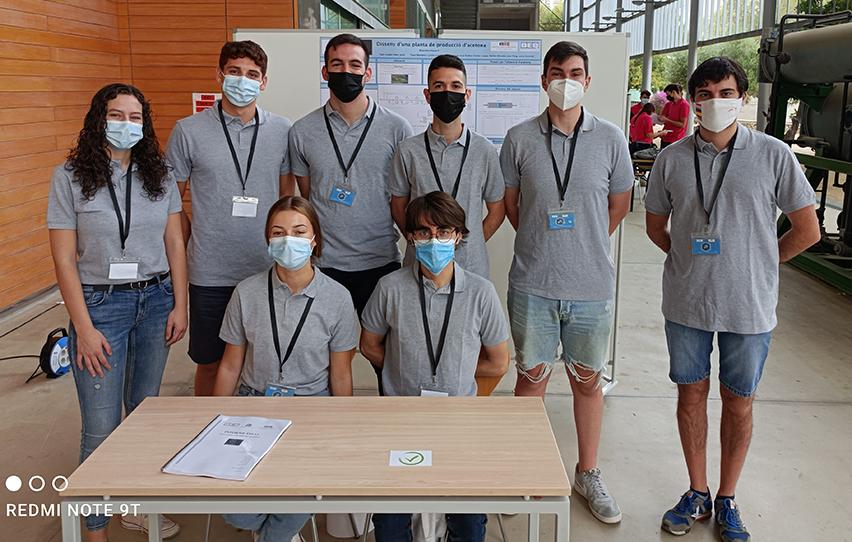 Spain: Messer Award for MBA students
Messer presented an award to the students who completed their Master in Business Administration and Management (MBA) at Rovira i Virgili University with the best academic performance of 2021. Presented for the ninth time, the individual award went to Xavier Carbonell Maté, Regional Mechanical Engineering Manager EU at Lear Corporation. The best project team was also recognized.
Spain: Grant for radiosurgery
Messer in Spain awarded a grant for clinical research in radiosurgery to Dr. Silvia Tuna, radiation oncology specialist. It enables her to participate in a clinical research project in the field of cerebral and extracerebral radiosurgery in the Department of Oncology and Radiotherapy at the Vithas Consuelo Hospital in Valencia. Messer has been working together with the Vithas Foundation for 12 years. Vithas is one of the largest private hospitals in Spain.
Commitment to combat poverty and fight for social justice
On April 6, 1978, Dr. Hans Messer and his family established the private charitable foundation now known as the Dr. Hans Messer Foundation. The independent foundation is a shareholder of the Messer Group and promotes education, science and research throughout Germany.
In the social and health spheres, Ria Messer established a second charitable foundation – today's Ria Messer Foundation – in memory of her husband Dr. Hans Messer.
The activities of both charitable foundations are independent of those of the Messer Group.
Dr. Hans Messer Foundation
The purpose of any foundation should be to support projects and ideas that are given no or insufficient consideration within the framework of basic state provision. The Dr. Hans Messer Foundation also pursues this idea by supporting and recognizing scientists who gain prominence through special or outstanding achievements, by awarding scholarships and prizes, and by supporting scientific and educational establishments.
The Dr. Hans Messer Foundation's activities encompass support and funding as well as operational aspects. It operates as a charitable foundation with legal capacity established under private law, making a varied and ongoing contribution to the promotion of science and research as well as school and vocational education. This work is becoming increasingly important in this day and age as the state is often unable to provide sufficient funding. In this way, thirst for education, innovation, scientific curiosity and pioneering spirit are rewarded.
The purpose of the Dr. Hans Messer Foundation is to be a driving force for education and science. According to its charter, the Dr. Hans Messer Foundation supports science and research, public and vocational education, and the provision of help to students. In all, more than 20 million euros have been spent for foundation purposes to date.
The Board of the Dr. Hans Messer Foundation determines the focus of the foundation's work with the aim of defining a specific direction. The focal areas can change, however, or apply for only a certain period of time. The foundation currently focuses on science and research grants primarily in STEM fields, i.e. science, technology, engineering and mathematics. The field of medicine also receives regular funding. The Dr. Hans Messer Foundation awards a number of different scholarships to students, undergraduates, doctoral candidates and professionals. In addition, special scholarship programs are also set up.
Foundation prizes of the Dr. Hans Messer Foundation
To provide specifically targeted support to young scientists and their research, the Dr. Hans Messer Foundation continuously awards foundation prizes. The Foundation Prize 2021, for example, was given to the Technical University of Darmstadt for the promotion of outstanding achievements in the areas of natural science and engineering as well as economics, social sciences and the humanities. At 50,000 euros, it carries the highest endowment of any award for young scientists at the Technical University of Darmstadt. The prize is intended to fund material and personnel resources for research projects.
Recipients of the award were Dr. Meike Saul (Technical University of Darmstadt, Faculty of Biology) for her research work "Exosomal microRNA-574-5p: Small molecule with a large impact on inflammations and cancers" and Prof. Dr. Vera Krewald (Technical University of Darmstadt, Faculty of Chemistry) for her research work "Light-driven nitrogen fission: At the right wavelength and with the right impetus".
A cross-disciplinary awards committee with representation from the foundation and the university board determines the prize recipients.
Ria Messer Foundation
The aim of the Ria Messer Foundation is to support the most vulnerable members of our society. In accordance with the charter, the foundation supports charitable projects and public welfare projects.
Even today, there are many people who are more vulnerable than others. People who are sick or need care, people who do not receive enough support in our society, but desperately need help. This is precisely where the Ria Messer Foundation seeks to provide assistance. In keeping with the times, it fulfills the binding social contract implicit in the will of the founder: helping other people.
The Ria Messer Foundation treats all people with respect and tolerance. Its activities encompass support and funding as well as operational aspects. It has been a charitable dependent foundation established under private law since it was founded. It is held in trust by the Dr. Hans Messer Foundation.
The purpose of the foundation is to provide support to specific individuals within the meaning of § 53 AO (German tax code) and to promote social welfare. This purpose shall be achieved by helping individuals who are dependent on the help of others as a result of their physical, mental or psychological condition (§ 53 No. 1 AO of the German tax code), who find themselves in need through no fault of their own, for example as a result of natural disasters, who are in need according to § 53 No. 2 Clause 3 AO of the German tax code, by providing one-off or ongoing financial support in order to remedy their need in the long term or by financially aiding the work of the leading independent welfare organizations or other tax-privileged bodies operating in the charitable sector or other tax-privileged organizations providing care and treatment to individuals suffering from serious illnesses through no fault of their own.