Sustainable business
Messer's strategic orientation
Acquisition of parts of Linde's and Praxair's American business
Messer Group acquired the majority of Linde AG's gases business in North America and certain Linde and Praxair business activities in South America effective March 1, 2019 in a joint venture – called Messer Industries GmbH – with CVC Capital Partners Fund VII ("CVC"). Messer Industries invested a total of around 3.6 billion US dollars (3.2 billion euros). Messer Group contributed the majority of its Western European companies to the joint venture. Over the course of the next few years, the joint venture will be fully integrated into the family-run Messer Group, thereby establishing a global gas group under the leadership of the Messer family. Messer Group's regional operations are currently focused in Eastern Europe and Asia. Asia already represents the largest industrial gases market and is expected to have the highest growth rate in the medium term. Also, with Messer Industries' participation, in 2019 strategies were developed for the Americas and Western Europe, in order to sustain business success in the coming years. The common aim that they all share is to achieve safety, customer focus, profitable growth and fair payment for our products through a team culture focused on efficiency, success and motivation in combination with innovation and a highly satisfied workforce and clientele.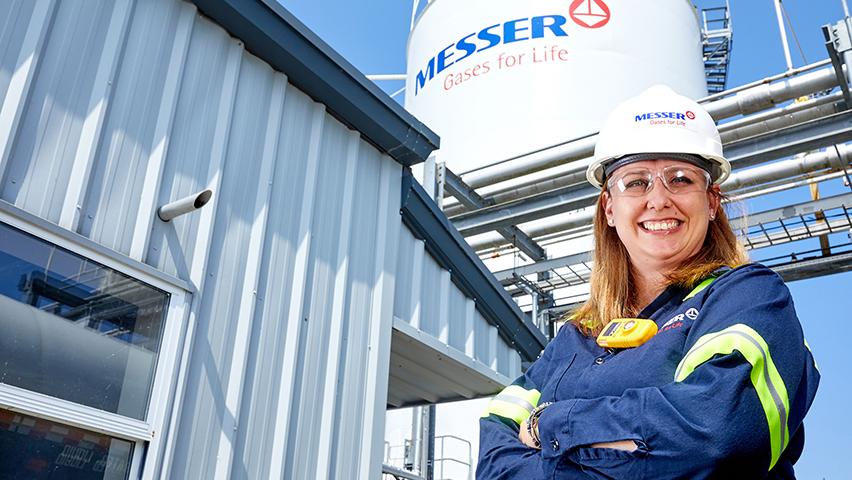 Efficiency increase through operational improvements
Messer Group is planning to implement improvements, especially in the areas of plant automation, sales, energy efficiency and logistics. Enhanced sales operations will contribute to positive earnings by implementing required pricing measures and by focusing on on-site projects, cylinder and special gases, and the sale of bulk gases in China. Cross-selling with MEC Group products and new medical gas products will be promoted. A higher number of customer visits will increase customer loyalty and sales. Customer satisfaction analyses are a valuable tool and an important metric of target achievement. We will also continue to expand the use of digital communication with the customer and networking within Messer such as video conferences. Alongside this, improving the procurement practices we follow when acquiring goods and services will cut costs. Moreover, the transport of cylinder gases and bulk products will be optimized through more efficient loading and higher payload transport vehicles. The development of a digital solution to support cylinder gas logistics is nearing completion. Using historical data, it will combine anticipated short-term customer needs with existing orders and planned deliveries in order to eliminate unnecessary haulage.
In the area of production efficiency, an initiative to automate the remote monitoring of air separation units has been launched. In 2019, Aspen DMC3 advanced process control software from Aspen Technology was successfully put into operation in two Messer Tehnogas air separation units in Smederevo. They will enable energy savings, higher yield, and more stable plant operation. Launched in 2019, the project to implement the level monitoring of mobile containers has entered the test phase. Results of long-term testing are expected by the end of 2020.
Marcel Messer is advisor to the Management Board
Marcel Messer, fourth generation Messer shareholder, has been serving as Advisor to the Management Board of Messer Group GmbH since February 1, 2019. In that function, Marcel Messer reports directly to the Management Board, providing it with support and consultation concerning, among other things, corporate strategy. In particular, Marcel Messer will contribute his experience from the finance industry in order to help Messer Group manage the planned exit of financial investors from the Messer Industries joint venture. In the function of owner (observer), Marcel Messer has also been named to the Supervisory Board of Messer Industries where he has been appointed Company Secretary.
Sustainable growth through investment
Awards for sustainable management
Messer – A winner of the Axia Best Managed Companies Award 2019
In 2019, Messer was honored with the "Axia Best Managed Companies Award." The honor is awarded to extremely well-managed, medium-sized companies by the audit and consulting services firm Deloitte, the weekly magazine Wirtschafts- Woche, and the Federation of German Industries (BDI). According to Deloitte: "As with all of the award recipients, Messer is also characterized by exemplary management with a unique approach that combines strategic worldview with innovative force, a culture of corporate responsibility, and good business stewardship. In so doing, they help to ensure the economic future of Germany as a manufacturing location while serving as a role model for other companies at the same time."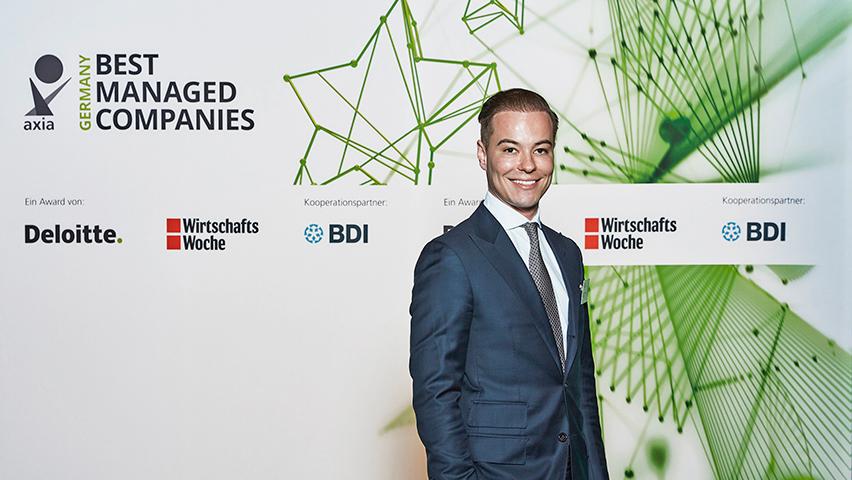 Rating Certificate in Switzerland
In 2019, the credit agency Bisnode D&B Schweiz AG granted Messer in Switzerland a "Credit Rating Certificate" with "Risk Indicator 1" (which stands for minimum default risk) for the ninth consecutive time. Only two percent of all companies in Switzerland meet the requirements for that best category. The certificate sets Messer in Switzerland apart as a trustworthy, reliable, financially healthy and stable business partner. Bisnode D&B is a partner in the network of Dun & Bradstreet, the world's largest service provider for business-to-business economic data.
Leading sales award for Messer China
The Economic and Technological Promotion Bureau in Foshan, China, honored Messer as a leading company in the manufacturing sector. The award is based on market share, technological innovation and quality. Every company that receives this award is recognized by the consumers in this sector as a market leader in China with strong technical strengths and good quality.
Engagement in the economic sphere
UN Goals sustainable management